Wednesday Apr 15, 2020
Interview with Kevin Longpré
I was absolutely thrilled to have one of my favourite friends and colleagues, osteopath Kevin Longpre from Vitality Multitherapy Clinic on the show. Kevin is just brilliant at his work and has helped me tremendously in my personal transformations and the many of my sports injuries throughout the years.  I know you will all get so much value out of this conversation and his genius.
As an Osteopath, Kevin Longpre is determined to find the true source of a person's pain. He completed his bachelor degree in Exercise Science at Concordia University with a specialization in Athletic Therapy. He quickly realized his passion for manual clinical work and completed his studies to become an Osteopath at the Collège d'Étude Ostéopathique de Montréal.
Kevin is always looking to rid the body of barriers that are preventing the natural healing process of the body and is passionate about educating his patients on making better lifestyle choices to optimize their health. One of Kevin's other passions is teaching people how much mindset plays an integral role in their health. 
Kevin and two of his colleagues have just launched a great project called AMO (Advanced Mentorship for Osteopaths) and a podcast called "the Osteo connection" aimed at helping other therapists create a successful business. 
How to get in touch with Kevin:
Vitality Multitherapy Clinic provides a unique approach to healing the human body.  Their objectives are to address the root causes of pain and not just the symptoms. They have qualified staff includes medical professionals that work together to provide the most appropriate rehabilitation methods for each individual patient
Vitality Website: http://vitalitytherapy.ca/
Podcast: https://theosteoconnection.podbean.com/
Email: kevin@vitalitytherapy.ca
Comments (1)
To leave or reply to comments, please download free Podbean or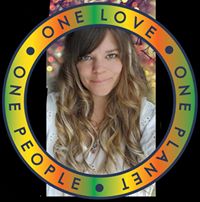 Amazing podcast! I would love to know more about the adrenal glands and fatigue ... Very interesting