Monday Aug 12, 2019
Interview with Laurence Lefebvre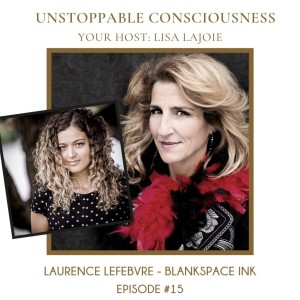 Laurence is a powerhouse inspiration to all. At the age of 28 she has already left her fancy corporate job, started her own company and created a life she loves. 
She tells the story of how she endured alot of physical and emotional pain due to an injury that left her bed ridden for several months and how she did not let it take her spirit down. Her willingness to seek help, not allow herself to be a victim and the courage she had to step into what she wanted to do rather than what others wanted is truly amazing. 
I am incredibly proud of who she has become and how she got there and so blown away by the wisdom she has at such a young age.
Connect with Laurence: https://www.instagram.com/thehuppie/
Where they sell their fancy prints: https://blankspace.ink/
Where they showcase and inspire your home decor: