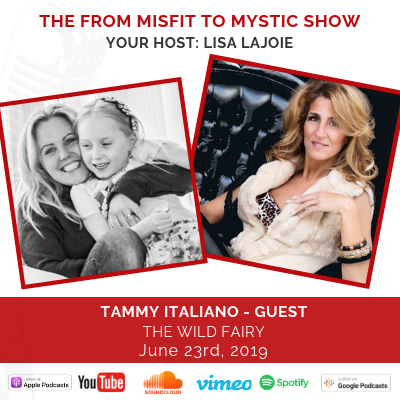 Early childhood educator, Tammy Italiano shares her philosophy on childhood education. She discusses what she would do to affect change in the daycare system to create a better environment for children to learn, grow and allow space to let them fly. 
One of the things I love about Tammy is her compassion for children; it is incredibly palpable when you hear her speak about them and her work. She understands that they are little authentic beings that have an innate power and an incredible system that is trying to go somewhere. They need to move and be free to choose what interests them to help their development. 
I call Tammy the Wild Fairy and you will soon find out why. Listen in to her tips on creating the right environment for a child's development and how her parenting philosophy is exactly what is missing for children today.
Recommended by Tammy:
Dear Parent: Caring for Infants with respect By Magda Gerber
The Conscious Parent by Shefali Tsabary, PhD
For anyone who works with young children: Infants, Toddlers and Caregivers by Janet Gonzalez-Mena
Connect with Tammy:
Facebook: https://www.facebook.com/lespetitsbio/
Email: garderielespetitsbio@gmail.com
Phone: 579-638-6846
Play Now