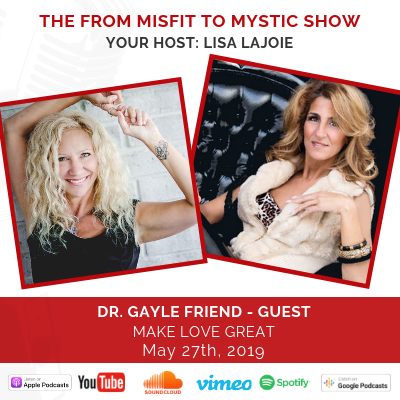 We get a little frisky this week with Dr. Gayle Friend, intimacy expert, speaker and coach.
Dr. Gayle shares the experience she went through in understanding and getting to know herself intimately and how this gave her permission to embrace her own sexuality and propelled her career to help other women connect to themselves in the same way.
We discuss the importance of getting to know who you are intimately, sensually and sexually and how healing the self can benefit your relationships. Understanding your deep hurts and traumas and getting vulnerable with them will change the course of your ability   to be vulnerable and intimate with self and others. Listen in to this juicy episode as we break the glass wall and share things people may think are taboo to say out loud, but shouldn't be. 
Connect with Dr. Gayle: www.drgaylefriend.com 
Play Now